QUESTIONS? CONTACT US NOW!
Submit a quick question below or send us a secure message.
Patient Expectations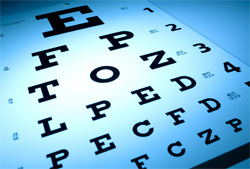 While laser vision correction is a highly precise and successful process, it has certain limitations. You should enter into laser vision correction with the realistic goal of reducing your dependency on glasses or contact lenses. Your personal results can not be guaranteed. Although many patients do achieve 20/20 vision following laser vision correction, this may not be the case for you. However, after one or more procedures, more than 95 percent of patients achieve vision within 2 or 3 lines of "20/20" on the eye chart.
Your eyesight may be dramatically improved, allowing you to see well without the use of corrective lenses. This means that you may be able to legally drive, play sports, or join the police or fire department, all without depending on glasses or contact lenses. You might need to wear glasses for night driving or certain other activities.